---
Date: Fri Apr 14 09:37:42 2000
Posted By: Andreas Kieron P. Bender, Grad student, Chemistry, Trinity College Dublin
Area of science: Chemistry
ID: 955412872.Ch
---
Message:
Hi Jeremy,

this is simply a matter of definition - (the graphics are extracted from http://www.fed.cuhk.edu.hk/~johnson/teaching/biology_lesson/molec ules/semnet/).

The definition of a solid is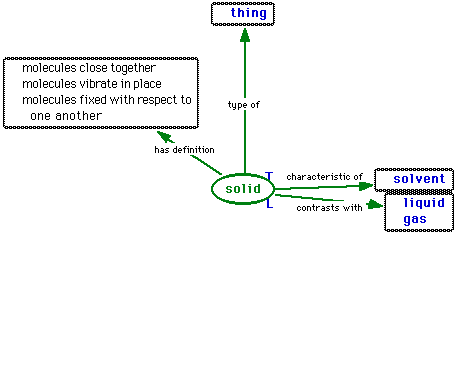 ,
the definition of a liquid is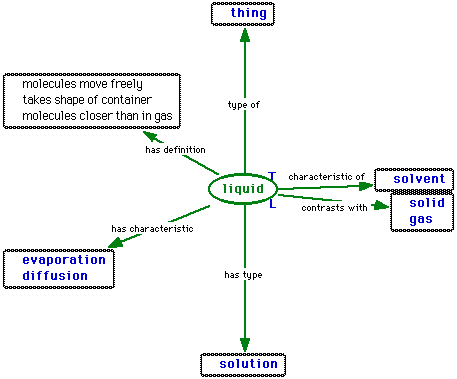 ,
and (to make it complete) the definition of a gas is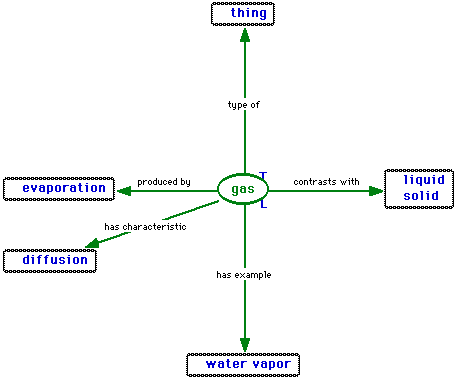 .

You see that as soon as you have freely movable molecules, you have the liquid state. Of course it's not that simple if you think further - you can't always say "That's a liquid!" and so on, sometimes you have properties of one state compined with properties of another state.

But in order to define the state of a substance you have to exclude interfaces. In your case you have a lot of those ice/gas (or air) interfaces, and you can't apply the concept of solid/liquid/gaseous state - you can apply it for the ice clusters in this case, an there it is a solid. You need a ->homogeneous<- phase to apply the concept (i.e. physical properties are the same everywhere), otherwise you could ask "What's the state of matter of the earth?" - but you can't, because it's not homogeneous :) !

Bye,
Andreas
---
Current Queue | Current Queue for Chemistry | Chemistry archives

Try the links in the MadSci Library for more information on Chemistry.
---
---
MadSci Home | Information | Search | Random Knowledge Generator | MadSci Archives | Mad Library | MAD Labs | MAD FAQs | Ask a ? | Join Us! | Help Support MadSci
---
MadSci Network, webadmin@www.madsci.org
© 1995-2000. All rights reserved.