---
Date: Thu Mar 1 15:48:38 2007
Posted By: Bryan Dunne, Instructor, Astronomy, University of Illinois
Area of science: Science History
ID: 1159891126.Sh
---
Message:
One of the oldest optical illusions created by humans (as opposed to noticing a natural visual phenomenon, such as how a pole half immersed in water will appear to be broken) are the coins of Lesbos, a Greek island. These coins date back about 2500 years ago.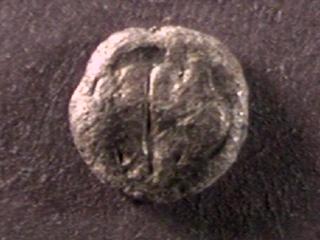 The coin face shows two boar's heads confronting each other, but combined, the two boars heads can be seen as a panther's head, facing outward.
A more familiar optical illusion of a similar variety is the "Old woman/young girl" picture. Depending on how you perceive the picture, you either see an old woman looking to the left with her chin to her chest or a young girl looking away from you over her right shoulder.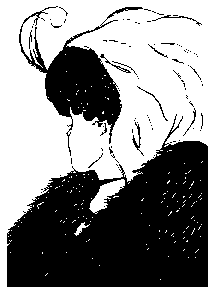 ---
Current Queue | Current Queue for Science History | Science History archives

Try the links in the MadSci Library for more information on Science History.
---
---
MadSci Home | Information | Search | Random Knowledge Generator | MadSci Archives | Mad Library | MAD Labs | MAD FAQs | Ask a ? | Join Us! | Help Support MadSci
---
MadSci Network, webadmin@madsci.org
© 1995-2006. All rights reserved.